Nomessin – After rumors circulated online about the Galaxy S22 being at its annual Unpacked event, Samsung has finally released the official schedule for Galaxy Unpacked 2022 on its website, which is February 9, 2022.
Samsung has also posted the invitation to Galaxy Unpacked 2022 through its social media accounts in Indonesia. In this post, Samsung Indonesia uploaded a teaser video showing a 3D transparent box containing the number 22.
Then the number 22 changes to the letter S which indicates that in Galaxy Unpacked 2022, Samsung will launch its latest flagship mobile phone, the Galaxy S22, which has been discussed by many people in the cyberspace.
In this Unpacked event, Samsung is bringing a theme titled "The Epic Standard" which all fans around the world can watch through the website. Samsung.co/id It is 22.00 WIB.
In particular, Samsung Indonesia through its Instagram social media account uploaded another teaser video showing a slight variation of the mobile phone believed to be the Galaxy S22 with the theme of "Breaking the Rules of Light".
When you watch the second teaser video, the Galaxy S22 is estimated to support more complex shooting features than before, which will allow for clearer, more detailed and stable video capture. This can be seen in the teaser video capture.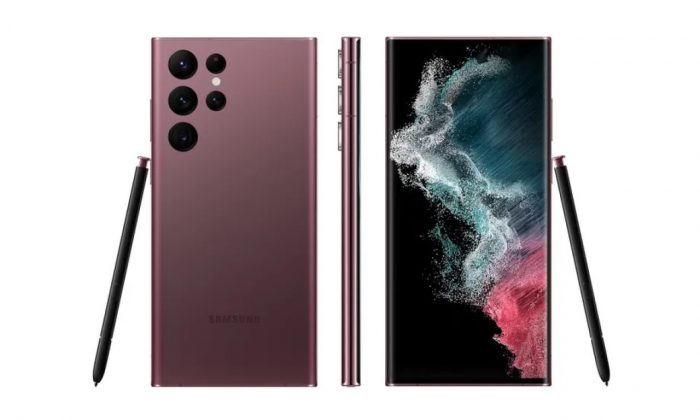 [Sumber Foto: evleaks]
Samsung is also pre-registering the Galaxy S22 this link. Interestingly, for those who sign up, Samsung is giving away a prize in the form of a two-year Samsung Care+ subscription of Rs 2.3 million for the new Galaxy S22 mobile during the pre-order period.
For registration, it is enough to fill in the personal data provided by Samsung at the above link in the form of ID, first and last name, e-mail and telephone. Besides the Galaxy Unpacked 2022 event, Samsung will also open pre-orders for the Galaxy S22.
Previously according to existing rumors, Galaxy S22 It will be present in three models including the Galaxy S22 Standard Edition, Galaxy S22 Plus and Galaxy S22 Ultra. These three models are expected to use Qualcomm's Snapdragon 8 Gen 1 chipset Exynos 2200.