Nomessin – After being introduced some time ago, MSI has finally brought its latest line of gaming laptops using 12th generation Intel processors to Indonesia.
Gaming laptops include the Stealth GS66, Raider GE76, Raider GE66, Vector GP66, Crosshair 15 and Katana GF66. Everything can be purchased through the site MSI.
For buyers interested in ordering one of the gaming laptops until March 15, 2022, they will have the opportunity to get a free Steam Wallet code worth up to $100 USD.
The 12th generation Intel processor built into this gaming laptop has several variants including the i9-12900H for the Stealth GS66 and the i9-12900H for the Stealth GS66. Crosshair 15 Rainbow Six Extraction Edition The i9-12900HK is for the GE76 and GE66 Raiders.
Meanwhile, another processor variant, the i7-12700H, is used in the Vector GP66, the Standard Edition 15 Crosshair, and the Katana GF76/GF66. The top graphics cards are Stealth GS66, Raider GE76, and GE66 16GB RTX 3080 Ti GDDR6.
While the Vector GP66 is accompanied by an 8GB RTX 3070 Ti GDDR6, while the Crosshair 15 is a special, regular edition paired with a 6GB RTX 3060 GDDR6. The Katana GF76 and GF66 use two different types of graphics cards, including the RTX 3050 GDDR6 4GB and the RTX 3070 GDDR6 8GB.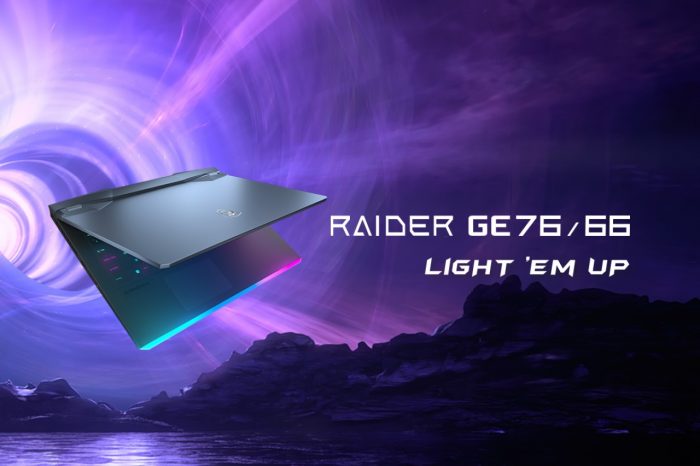 Stealth GS is the lightest gaming laptop among its brethren at just 2.1 kg. Then, for the heaviest laptop, the Raider GE76 weighs in at 2.9 kg. The Stealth GS66 laptop comes in a basic black color and has a zinc alloy hinge which is claimed to be very sturdy and is also equipped with six speakers.
Furthermore, the GE Raider Series laptop carries an RGB keyboard screen that can emit a unique light. The GE Raider Series Performance is also equipped with MSI OverBoost technology that can improve graphics performance up to 220W.
In addition, the GE Raider series has a liquid metal cooling system that can maintain a constant engine temperature when playing heavy games to provide a smooth gaming experience.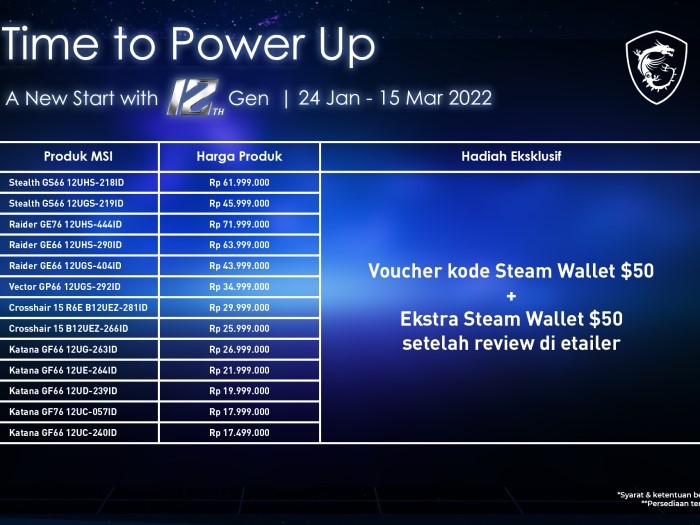 The Vector GP66 and Crosshair 15 both received a Cooler Boost 5 cooling system that can achieve performance up to 210W.
Crosshair 15 is also available in the Rainbow Six Extraction Edition bundle which consists of a Color Box, Tom Clancy's Rainbow Six Extraction game, a mouse pad and a gaming mouse.
This special edition Crosshair is priced at 2000 dollar, while the Standard Edition is priced at 1800 dollars.