Nomessin – Redmi Watch 2 Lite is a second generation smartwatch of the Redmi series at an affordable price, and it has revived the smart watch market in Indonesia.
Priced at just under 1 million rupees, the Redmi Watch 2 Lite is in the entry-level category. However, this product has a long battery life and is able to withstand water.
Other excellent features of this smartwatch include oxygen saturation (SpO2) monitoring support, support for sports activities (exercise), heart rate detection, sleep monitoring, and much more.
Redmi Watch 2 Lite
Monitor – 9/10
performance – 8/10
battery – 9/10
Programming – 8/10
Design – 8/10
8.4 / 10
conclusion
The Redmi Watch2 Lite is an affordable smartwatch priced under 1 million rupees that boasts long battery life, a variety of features, and a clear display.
Positives
clear screen
Long battery life
There is an advantage of SpO2
Water Resistant to 50 Meters
Negatives
special belt
big screen bezel
slow message notification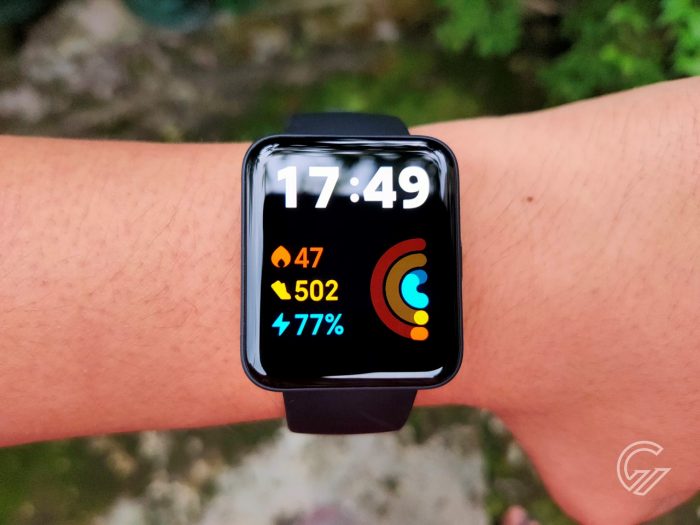 At a glance, the Redmi Watch 2 Lite has a design similar to the Apple Watch and is shaped like a box with curves in all four corners, it measures 41.2 x 35.3 x 10.7mm and weighs 35g.
Meanwhile, the strap on the Redmi Watch 2 Lite uses TPU or rubberized material. This smartwatch feels comfortable and light on my wrist.
For the record, I myself am using a smartwatch with an all-black case and strap. In addition to this, there are also ivory and blue color variants on the Redmi Watch 2 Lite which is officially sold in Indonesia.
Although the strap of this device can be replaced, it is a little difficult to install if you do it yourself. Therefore, I suggest you to replace the strap at a service center or Xiaomi official store.
Xiaomi also sells this smartwatch strap separately with ivory, black, blue, pink, olive and brown color options. Unfortunately, the strap of this device has a special hook so you cannot use straps or straps from smartwatches or other watches.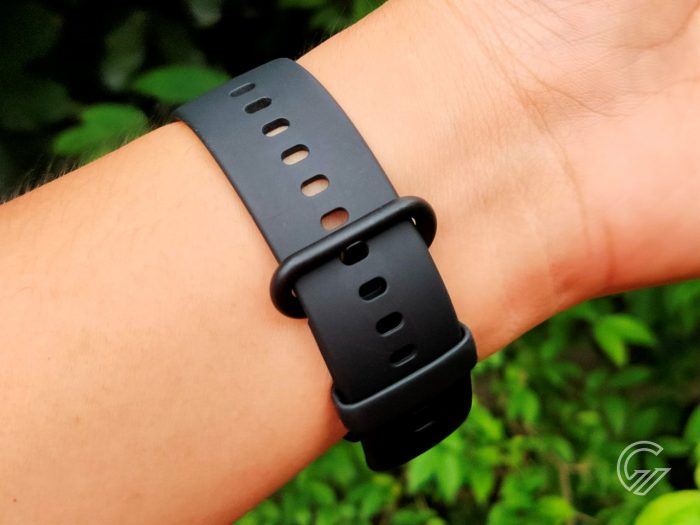 The Redmi Watch 2 Lite has a 1.55-inch TFT screen with a resolution of 360 x 320 pixels capable of displaying color content. I myself feel comfortable with the clarity of this smartwatch screen when viewing different menus and features.
However, the bezel of this smartwatch is quite large, so it is quite inconvenient when viewing the colorful content that fills one screen. If you open content with black edges, the screen will look better.
Interestingly, the Redmi Watch 2 Lite comes with more than 100 watch faces so I don't get bored when I see the home page on the screen. This watch also contains information about the time, date, number of steps, calories burned, battery percentage, and more.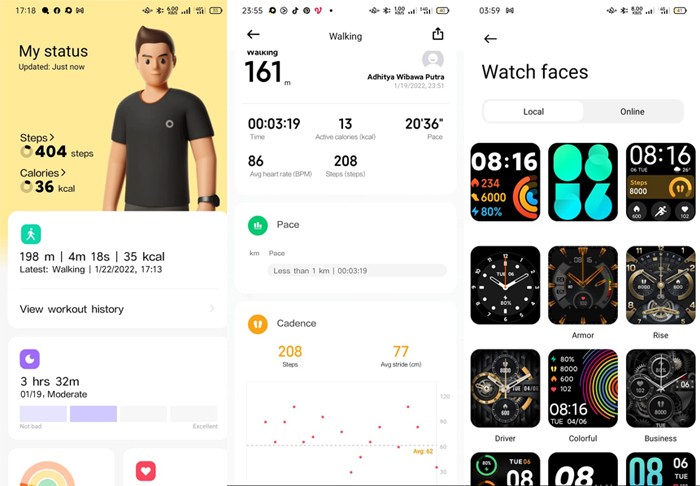 I can change the watch face using the Xiaomi Wear app on the phone connected to my Redmi Watch 2 Lite. For the record, this smartwatch can be connected to Android and iPhone cell phones using a Bluetooth connection.
The menus are navigated by swiping or swiping the screen left or right with one finger. In the meantime, to activate the menu, I just need to tap or tap on the screen.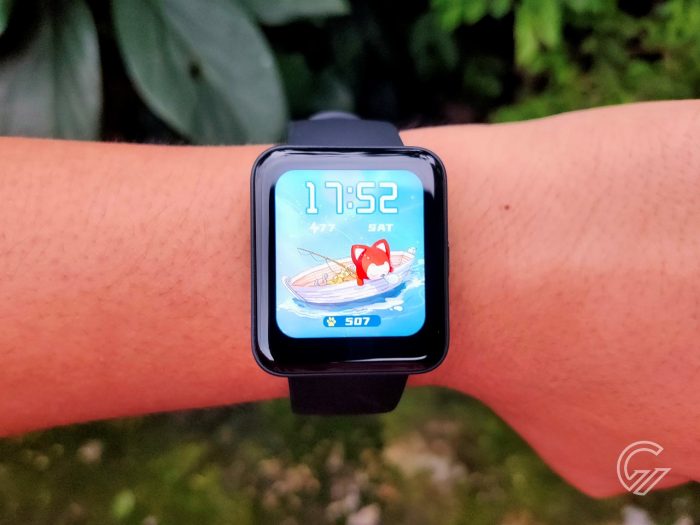 By default, the screen of the Redmi Watch 2 Lite will display the main menu which consists of Watch Face (Home), Heart Rate Detector, SpO2 Meter, Weather, Workout Mode (Exercise), and Sleep Monitor.
If you swipe or swipe from the bottom to the top of the screen on the main page, you will find the Settings menu, DND, Raise to Wake, Alarm, turn on the screen for 5 minutes, and turn the screen to flash mode.
Meanwhile, if you swipe from the top to the bottom of the screen on the home page, a notification with a message will appear. Raise to Wake allows me to turn on the screen of my Redmi Watch 2 Lite by flipping my wrist.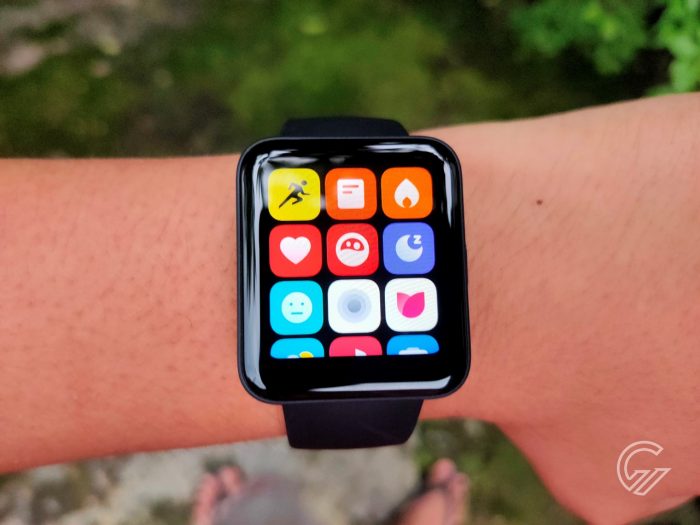 Unfortunately, this smartwatch does not have a menu toggle feature when rotating the wrist. In fact, I think this feature is useful so that you can easily access the menu without having to use a touch of the hand.
The Xiaomi Wear app on my phone allows me to set which apps can send notifications to the smartwatch. But I have set only some important apps to not show many notifications on my Redmi Watch 2 Lite.
During daily use, I myself feel that app notifications and phone messages often appear late on this smartwatch, so I receive them faster on my mobile. However, the incoming notification feature is very useful for knowing the incoming messages when the mobile is on charging or in a bag.
On the right side of the Redmi Watch 2 Lite there is a physical button that can be used for various functions to return to the home page, access the menu, turn off the device or restart.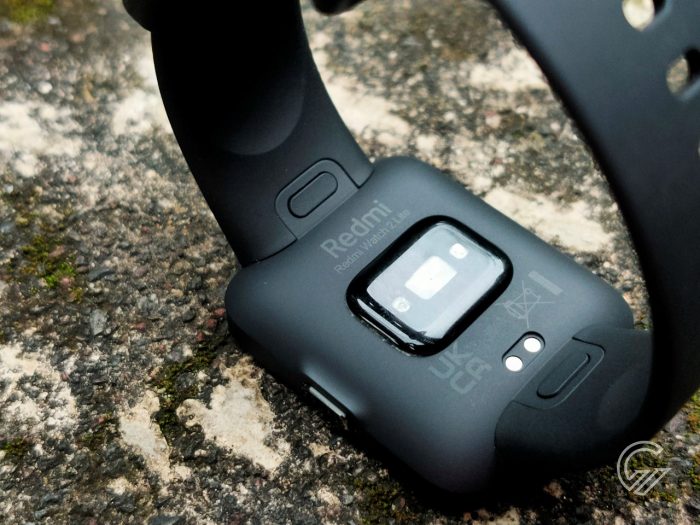 At the bottom of this device is an optical heart rate sensor that can be used to detect heart rate, measure stress levels, support SpO2 and monitor sleep quality.
During the current COVID-19 pandemic, the SpO2 feature on the Redmi Watch 2 Lite can be considered useful as it is able to measure saturation or oxygen levels in the blood in percentage numbers. I usually get a range of values ​​between 94% to 99%.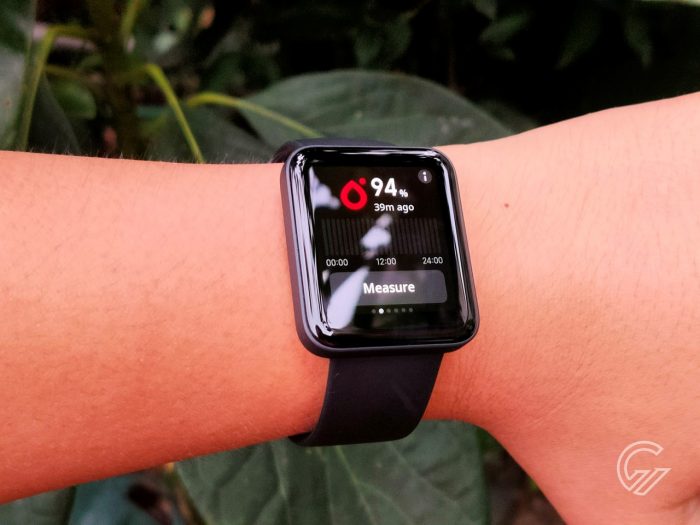 This product can tell me about the sleep activities I do every day, such as deep sleep, light sleep and wakefulness. In addition, I can also check out the tips provided by the smartwatch to maintain the quality of sleep.
To stay fit, I was also given a choice of more than 100 sports modes on this smartwatch with 17 professional modes, ranging from outdoor running, walking, yoga, walking, running, indoor running, outdoor cycling, Trekking, indoor cycling, Freestyle, and others.
The Redmi Watch 2 Lite has a GPS sensor that makes it easy for me to monitor my sports activities by displaying the path from the start to the final location during the activity on the map in the Xiaomi Wear app.
Xiaomi claims that the Redmi Watch 2 Lite is able to withstand fresh water up to 5 ATM or 50 metres. When I tried it in rainy conditions, this smartwatch was still working fine.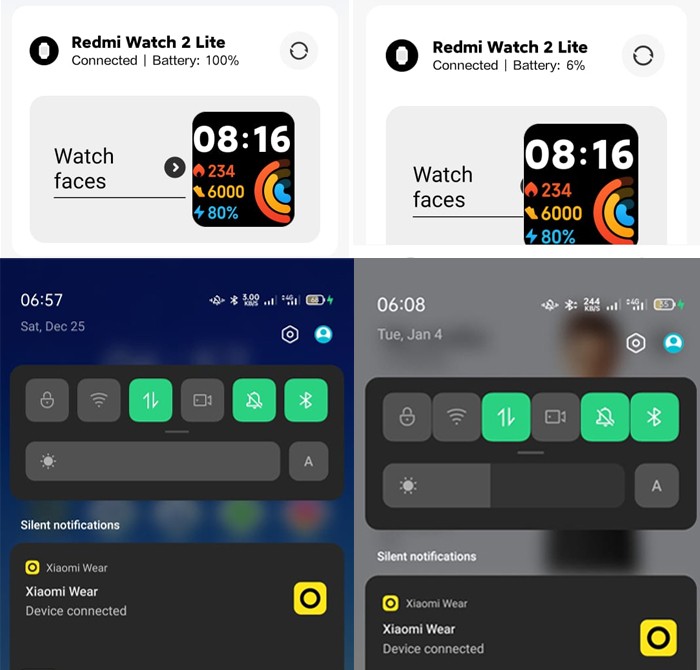 Armed with a 262mAh battery, Xiaomi claims that this smartwatch can last for 10 days in normal use.
I myself was able to use the Redmi Watch 2 Lite for about 11 days from Dec 25, 2021 at 06:57 WIB until Jan 4, 2022 at 06:08 WIB with battery status from 100% to 6% for daily activities with occasional use of GPS when working out only.
This indicates that the Redmi Watch 2 Lite has a long battery life. While charging the battery only takes an hour and 10 minutes.
In the sales package there is a special charger cable with a magnetic 2-pin connector that can be connected to a smart watch. While the adapter or charger head, you can borrow from mobile phone or tablet because it uses USB connection.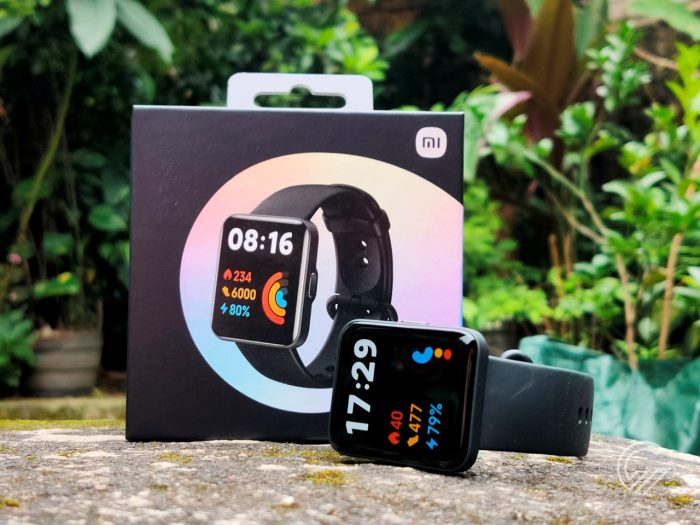 Based on the experience of using it for several weeks, I feel that the Redmi Watch 2 Lite can be used comfortably for daily activities. Moreover, it has a long battery life.
In addition, the screen is able to clearly display the color content. However, the bezel of this screen is large so it is annoying. That's why I always use a watch face with black edges so that the bezel lines are not visible.
Priced at 60 dollars, the Redmi Watch 2 Lite can still be the smartwatch of choice as it has a variety of features that can support daily activities, especially with SpO2, more than 100 sports modes, and fresh water resistance up to 5 ATM. or 50. meters.
XULQIU