Nomessin – If you pay attention, mobile phone manufacturers are now increasingly using Unisoc chips for the latest mobile phones and tablets instead of already common in-ear chips like MediaTek or Qualcomm.
Unisoc It has been widely used in many mobile phones and tablets, and most of them are still in the entry-level category. Although not many people are familiar with these chips made in China.
Recently a place and a name Unisoc It became more reckoned because it managed to beat Huawei in the top five chip markets globally in 2021. Many mobile phone manufacturers with their names started to look at Unisoc chipsets.
It's called Samsung which recently released a portable tablet for entry-level class which is Galaxy Tab A8 and Galaxy A03. Previously, Samsung also marketed the Galaxy A03 Core in 2021 which also used the Unisoc chipset.
Behind the use of Unisoc chips compared to others, of course there are reasons for every vendor. In an online peeling event Galaxy A03 Samsung Electronics Indonesia, Ricky Bunardi as Director of Product Marketing for Mobile Experience, explained that his party wanted to try to collaborate with various chipset brands.
"What we actually do is whether these processor chips can meet their important needs. With a Unisoc processor that has an octa-core, it can do different things like play games and open apps. So don't worry, we've introduced Unisoc as part of our ecosystem. ".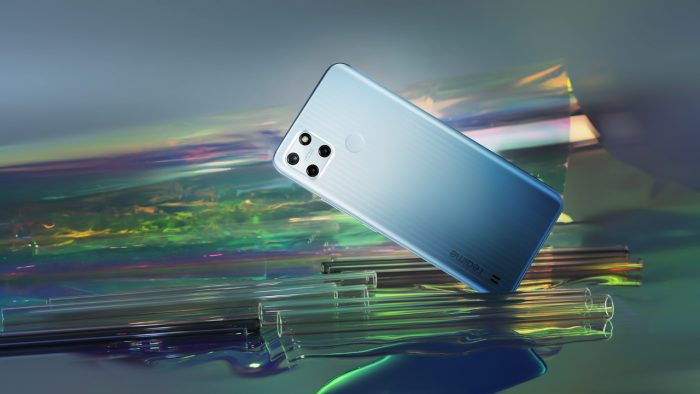 Apart from Samsung, the seller who uses Unisoc chips for their mobile phone is realme through it C25Y. JJ Kwan as Realme's Senior Director of Product Marketing said that the Unisoc chipset is actually the same as the early MediaTek and Qualcomm chipsets, not many people know.
"About 5 years ago, people used Qualcomm and finally people now believe in Qualcomm. Likewise with MediaTek, people are slowly realizing its capabilities. It's the same with Unisoc, so we saw the potential of Unisoc so we decided to use it as a chip in the current C series," Kwan said.
Palson Yee also said the same as realme Indonesia's marketing manager who explained that his product team had previously studied processors from Unisoc that could produce stable performance.
"AnTuTu score of 191,000 to 193,000 in the C25Y universe is quite capable of getting a smartphone in its price range," Palson said. Palso estimates that the Unisoc T610 over the C25Y can provide somewhat the same performance as the MediaTek G80.
KCFAOE