Nomessin – Now TWS (True Wireless Stereo) headphones are getting cheaper and more affordable , one of them is the Redmi Buds 3 which sells for 340 dollars.
At this price, the Redmi Buds 3 offer a semi-in-ear design that adapts to the ear and is lightweight. To support the user's routine, these headphones are equipped with various features and good sound quality.
Don't forget that the Redmi Buds 3 also comes with a built-in case that can be used to store the earbuds while charging the battery.
redmi buds 3
My voice – 7/10
battery – 8/10
Feature – 8/10
Design – 8/10
7.8 / 10
conclusion
The Redmi Buds 3 are wireless headphones that are comfortable to use in everyday activities because they have a long battery life, are wireless, and feature noise canceling on call.
Positives
Long battery life
Dust and splash resistance
It is not easy to fall out of the ear
There is a gesture feature
There is a silencer when calling
Negatives
No active noise cancellation
Dust is easy to stick to earphones and case
Inconvenient when used for a long time
Similar to AirPods, the Redmi Buds 3 use a semi-in-ear design that is ergonomically designed to fit most people's ears. I feel for myself that this device is able to fit comfortably in the ear.
Even when I do outdoor activities like walking or sports, the Redmi Buds 3 does not fall off at all. But the hard material makes me uncomfortable to wear for a long time. Personally, I prefer the soft rubber earbuds.
Thanks to the support of 12mm dynamic drivers, the Redmi Buds 3 is able to produce good quality sound and deliver bass sound. While Qualcomm QCC3040 chipset supports Bluetooth and Bluetooth 5.2 technology, this headset is able to deliver stable and smooth sound.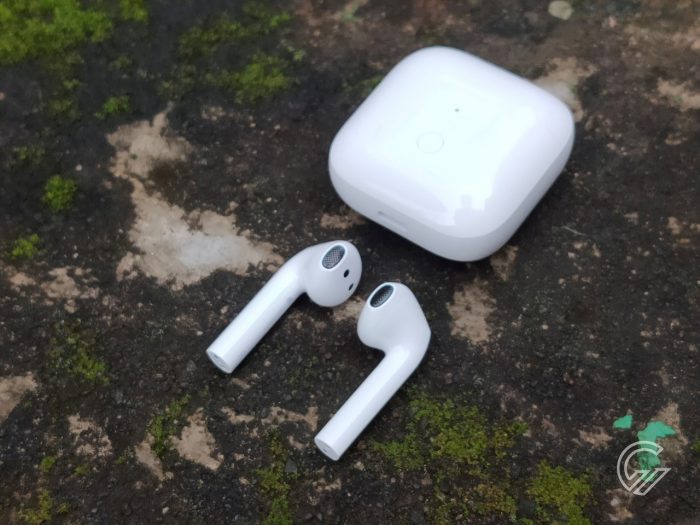 I feel that Redmi Buds 3 can provide low latency when using it to watch streaming videos, listen to streaming songs or play games.
This product is equipped with dual microphone support paired with Qualcomm cVc Echo Cancelling and Noise Suppression technology that is able to reduce noise in the surrounding area so that you can speak into the phone receiver in clear voice.
On the outer edge of the Redmi Buds 3 there is a concave circle that can be used to detect gestures in performing various functions on the mobile phone, such as pressing and holding one of the earphones to play or pause a song, press twice to receive a phone call, and press three times to end the call or rejected it.
To be able to perform gesture settings from this device, I have also installed Mi Buds M8 app. I can set the tap-and-hold gesture to activate the voice assistant, tap twice to increase the volume, and tap three times to lower the volume.
On the inner edge of these headphones there is a sensor that can detect if I have the Redmi Buds 3 in my ear or not. If the earbuds are removed or not installed, the song will be paused. Moreover, the song will be played when the earphones are connected.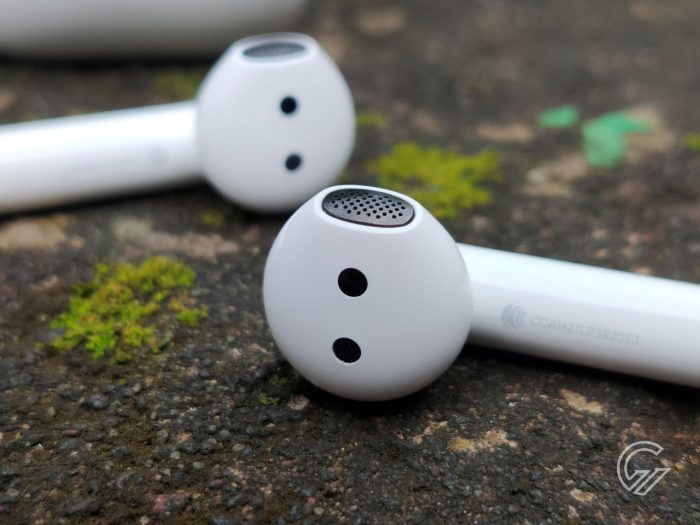 The Redmi Buds 3 themselves are equipped with IP54 certification which Xiaomi claims can withstand dust, water splashes and perspiration making it suitable for supporting outdoor activities and sports that sometimes result in sweat or accidentally get in the rain.
Armed with a 35mAh battery, each earphone lasts 4 hours 50 minutes from 04.26 WIB to 09.16 WIB when used to listen to music from 100% to 10% status with 50% non-stop volume.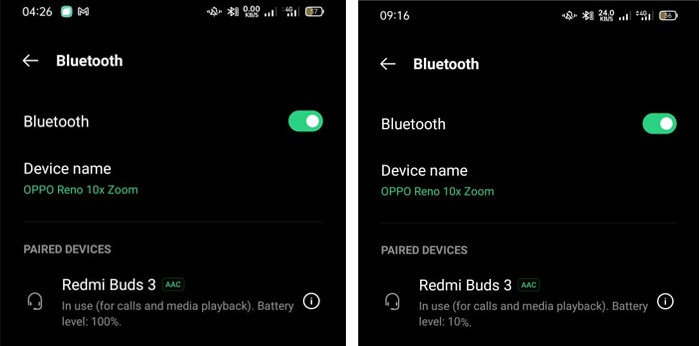 With a built-in case, the Redmi Buds 3 can last up to 20 hours. The battery of the TWS earbuds can also be charged quickly, taking up to 1 hour 50 minutes.
After using it for a few weeks, I find the Redmi Buds 3 satisfying enough to support my daily routine, especially being able to use it flexibly without any cables.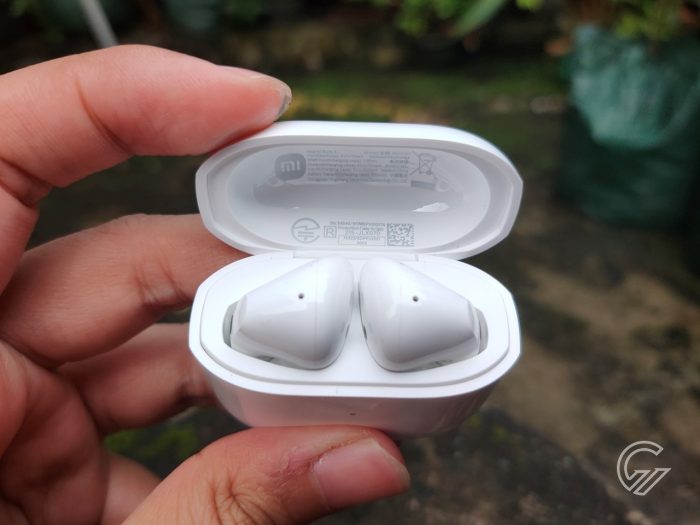 Battery life is one of the added values ​​of this headset because I can use it for outdoor activities, sports or work related to video calls for a long time.
The sound quality produced by the Redmi Buds 3 is also good when viewed from the offered price range. Although the design is comfortable, I am not very comfortable wearing it for a long time because the material feels solid.
Although there are still some shortcomings, the Redmi Buds 3 can still be a consideration for those of you who are looking for TWS headphones for less than one million rupees as they still have many interesting features.
TSTFUG