Nomessin – After removing the audio jack from OPPO phone, some users still sometimes see the headphone logo on the status bar.
This will usually output audio from videos or songs or the audio cannot be output through the built-in speakers so it will be very annoying for sure.
Of course, this will make you uncomfortable because you always have to use earphones or headphones to listen to the audio. The appearance of the headphone logo itself is usually due to an error present in the mobile phone.
In fact, the error issue can still be resolved in several ways so that the headphone logo disappears from the status bar and the sound can be heard again using the mobile phone speaker.
How to remove headphone logo from OPPO Mobile
1. clean audio jack port
Sometimes dust or dirt covers the audio jack port, making it appear as if the earphones or headphones are still connected to the mobile phone.
You can turn off your OPPO device first and then insert a cotton swab or cloth to clean the audio jack port until the headphone icon disappears.
2. Reconnect the headset
You can try to reconnect the earbuds to the mobile phone for a while until the system detects them again and then slowly releases them again. You can repeat it several times until it works.
3. Restart the mobile
You can also restart your Oppo phone by pressing the Power button for a few seconds until the restart button appears. Usually the error disappears after the system is back to normal by running the requested service.
4. Using the Disable Headphones app
You can download the Disable Headphone app from Google Play Store. After installing the application, you can press the speaker button so that the headphone icon mode is turned off and turns into the mobile phone speaker.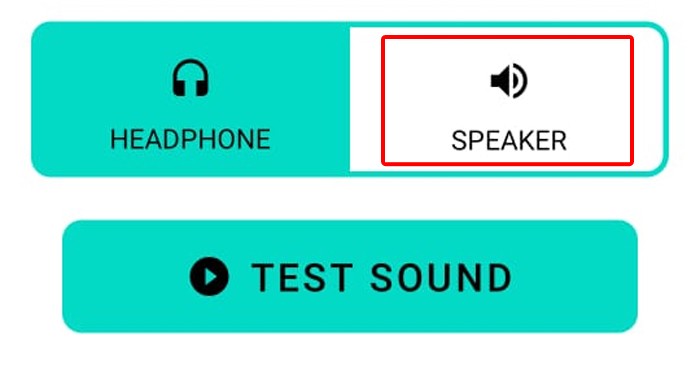 You can also press the Sound Test button to confirm whether the sound is switched to the speaker or not. But the drawback is that the hotkeys for this app appear floating on the screen, so delete the app when you're done.
5. factory settings
If all the above methods do not work at all, you can perform a factory reset on your OPPO phone so that the operating system returns to normal as if the device was activated the first time.
It should be noted that Factory Reset will delete all the data on the mobile so first make sure you backup the data on the external storage or the cloud.
.