nomessin – Burning is a method of entering data in the form of files, audio, video, multimedia, or other data onto a CD.
The goal is to copy or copy the main file, save the file to a CD to be safe from viruses, or just want to save it as a CD.
There are many ways to copy, either with a program or without using a program. The most popular software is Nero. Because Nero is the easiest and most user friendly burning software to use.
How to Burn a CD Using Nero Burning
This time the educational services will share with you how to burn a CD using Nero Burning.
Before we start the step-by-step CD burning process, we need to prepare several things like:
CD / DVD room device
The blank CD/DVD that we are going to burn.
Laptop/PC with Nero Burning Software installed
Data to be entered / burned
Please note that CD / DVD have two types. They are CD-R, CD-RW, DVD-R, and DVD-RW. CD-R is a single-use CD, which means that stored data cannot be deleted or added. However, a CD-RW is a CD that can be erased and then replaced with new data or files.
Likewise with DVR-R and DVD-RW.
The capabilities of CDs and DVDs also vary; The CD has a storage capacity of 700MB while the DVD has a storage capacity of 4.7GB. This means that if you want to burn a small file, just use a CD, but if the file you want to burn is large and a lot, it is better to use a DVD. There are several things to know when using Nero Burning software:
data burning: Burn/store data to CD/DVD in the form of files from Microsoft Word, office databases or other file-related data.
sound burning: i.e. burn data in audio form either as an audio CD (like a CD we usually play with a CD/DVD player). An MP3 CD that you can use to store mp3 files. Video CD is used to burn video files to CD.
disc burning: ie copy files already stored on a CD / DVD. The files that can be copied are usually files that already exist in file form. ISOs or files. ng.
Please also note that not all CDs/DVDs can be copied or copied as some CDs may be protected (protected) and this may also be due to CD/DVD errors.
After knowing the data and types of CD/DVDs above, let's follow how to burn a CD using nero burning software.
How to Burn a CD/DVD Using Nero StartSmart
Open the CD/DVD room and then insert a blank CD or DVD to burn. Open the Nero StartSmart program. Please download online first if this software is not available on your laptop/PC.
There are many versions of this software, but in this tutorial, the one used is Nero StartSmart (Nero 8). When you open nero Startmart, the language option will appear, just choose Use English. Wait a few moments for the nero program to appear as shown below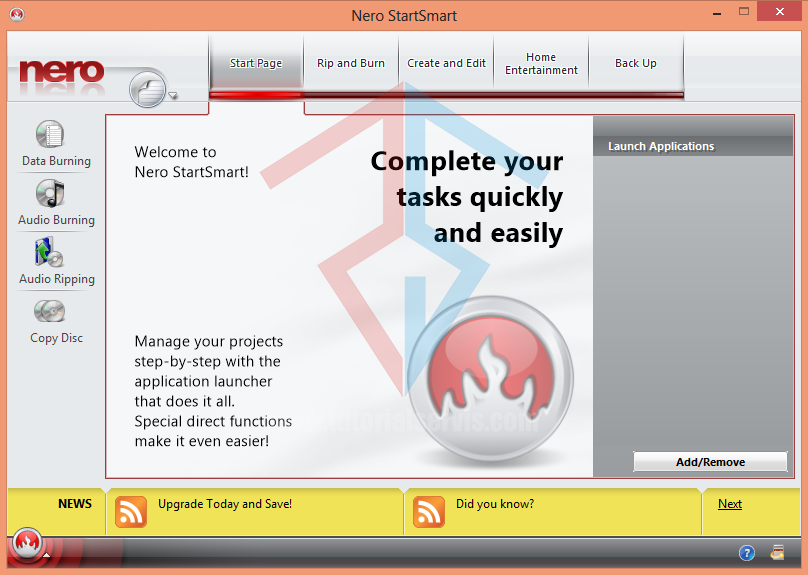 Then select in the left menu the option to burn in the form of Data Burn, Audio Burn or Disc Burn. Because what will be taught here is how to copy data, then just click on the copy data menu.
After the Burn Data box appears, fill in the disk name with the name you want (Picture #1). Then click Add as shown in Figure 2 below. Select the file to copy. Then click Burn at the bottom shown in arrow 3. Wait a few minutes for the burning process to complete and the CD comes out on its own. The data is already stored on a CD and can be used.
If you want to try another way to use Nero Starsmart, here are the complete steps.
Another way to burn CD/DVD using Nero StartSmart
Open the nero starsmart app, and select the language Use English. Then click on the Rip and Burn menu at the top as shown in the image. Select Burn Data Disk

Click the small arrow on the left to view the detail view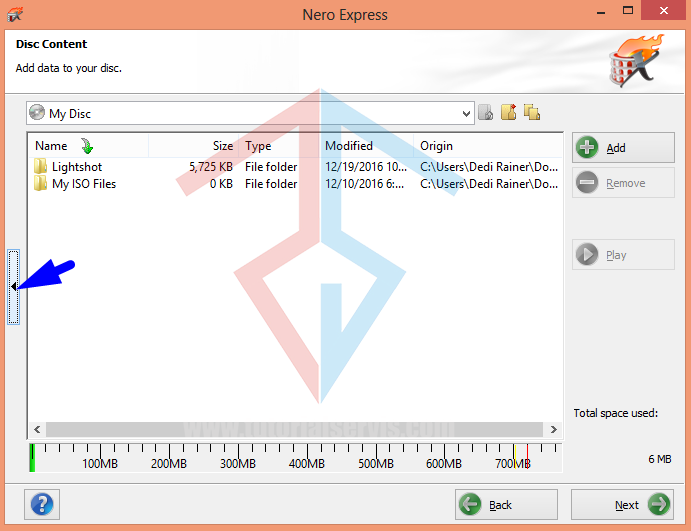 Click Add on the right, select the file to copy, and then click Next

Fill in the disc name with the name you want. Content writing speed is the speed at burning CDs/DVDs. My suggestion is to use 16x speed (2400KB/sec) because I think the copy results will be good. Then click Copy. As shown in the picture.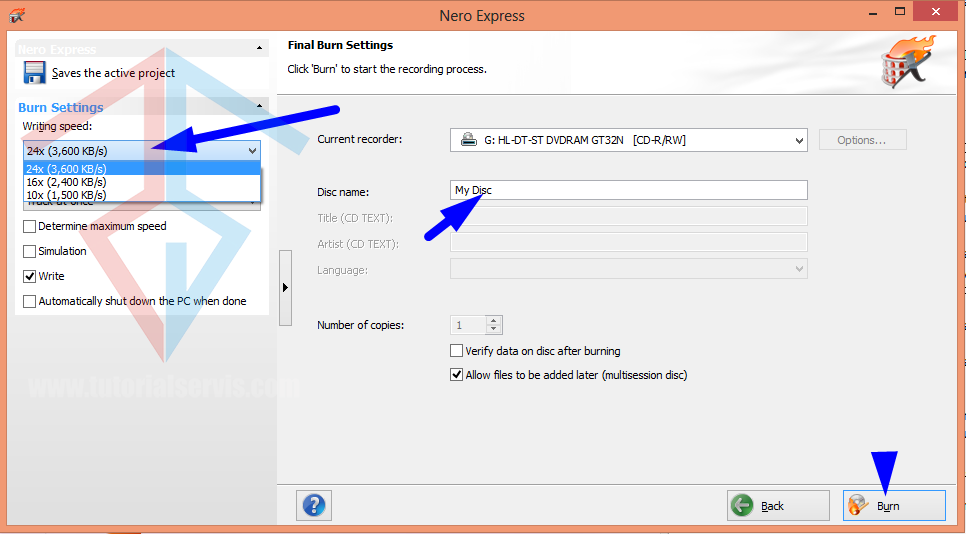 Wait for the burning process

If the process is completed, the CD/DVD will automatically eject and a complete successful burning message will appear. See the picture below.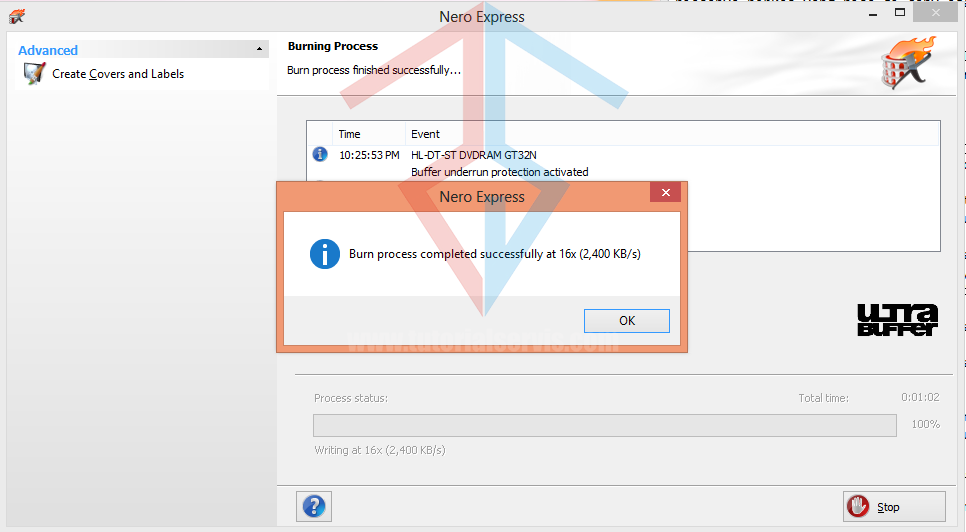 Done, your cd/dvd burn is ready to use. This is How to Burn a CD with Nero Burn, Complete and Easy. Hope it adds to your knowledge and can be useful. Thank you for visiting our blog and don't forget to read our other articles.